About DOCKR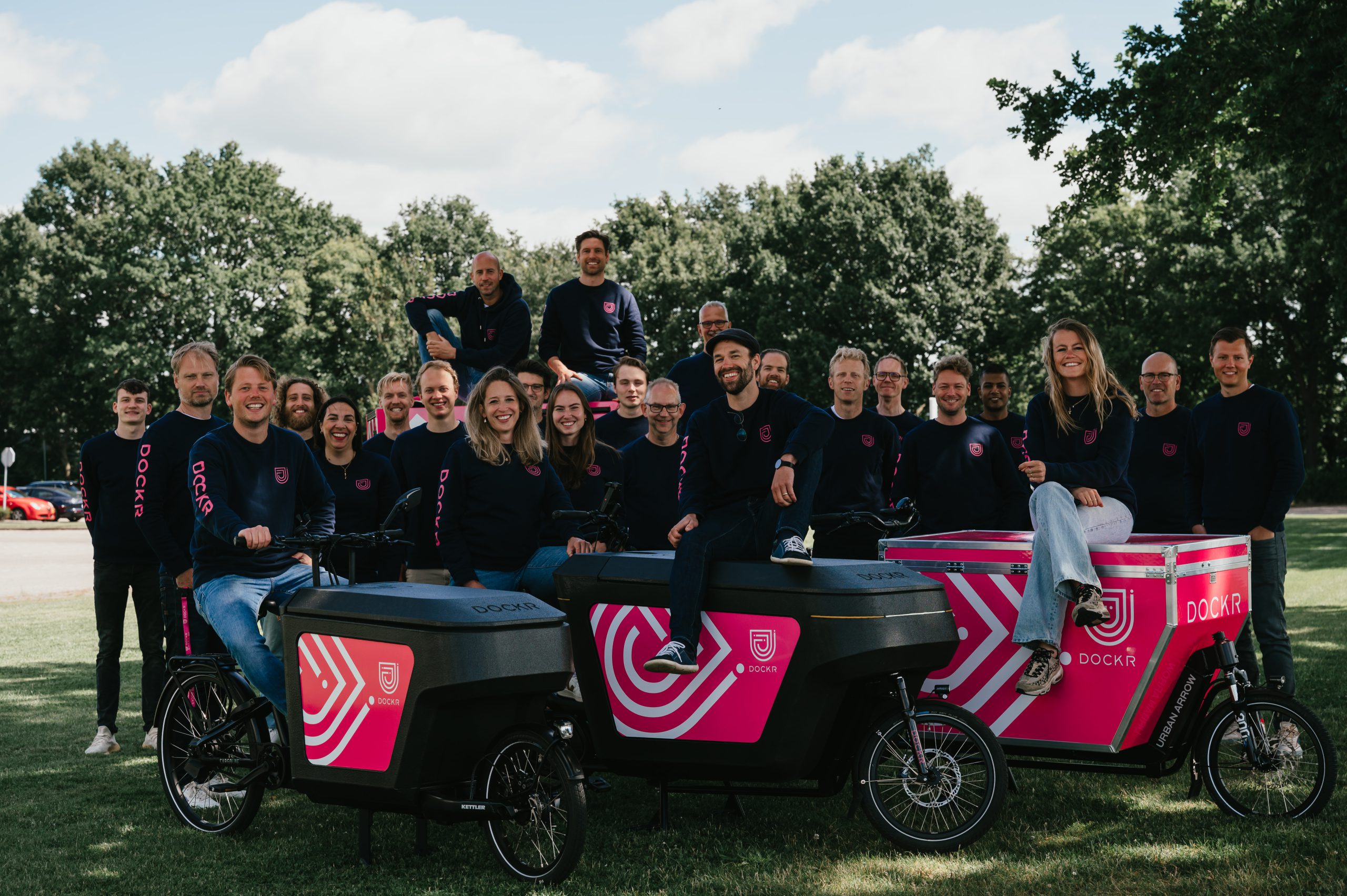 The city centre is becoming increasingly difficult to reach. This is because traffic in the city centre is often congested. The streets are too narrow to deliver parcels using a large transport vehicle. Parking costs are high, and municipalities are increasingly banning high-emission vehicles that have an unnecessarily large environmental impact.
Small and medium-sized enterprises often have limited investment capacity to acquire a fleet of small transport resources.
DOCKR helps entrepreneurs to navigate the inner city like a boss.
We achieve that result by providing flexible contracts and electric vehicles with roomy cargo compartments according to the all-in principle: insurance, periodic maintenance and replacement transport are included by default. The lease contracts can be terminated on a monthly basis.
Despite congested inner cities, services and parcels are delivered at the promised time at lower costs. Couriers are faster, environmental impact is reduced, and the company becomes even more attractive to customers and potential employees. Finding suitable staff is often difficult. Most DOCKR transport vehicles can be operated without a driving licence, expanding the workforce available for hiring.
DOCKR is a firm believer in smart transport solutions that create more liveable cities.
This is what the DOCKR team is working to achieve on a daily basis. More and more cities have the ambition to become emission-free within a few years. As pioneers, we are therefore gathering and sharing knowledge to put the problem on the agenda and address this issue now. The team believes in flexible service, especially for long-term business relationships. This enables us to inspire and help the people around us to contribute to a liveable city.
Would you enjoy working for DOCKR?
Do you think you could be a valuable addition to our team? Then take a look at our career opportunities!
Working at DOCKR
Contact