Working at DOCKR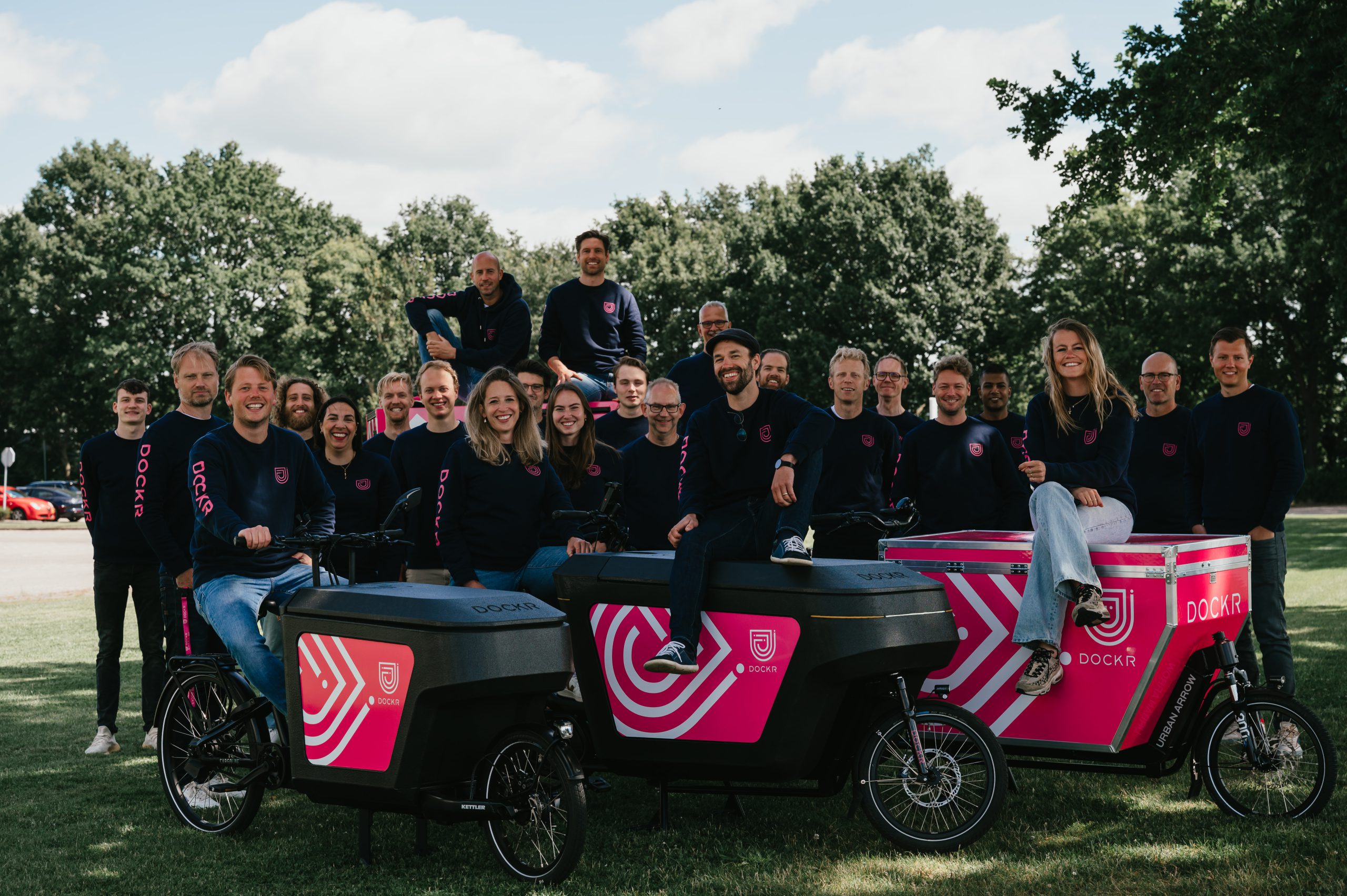 DOCKR is a thriving start-up with an ambitious vision for making cities more sustainable. If you're looking for a cool workplace where you can contribute to a worthy cause, DOCKR might just be the perfect fit for you.
As a growing start-up, DOCKR is always on the lookout for talented individuals who want to make a difference. At DOCKR, you'll be part of a dynamic team that is passionate about creating innovative solutions for urban transportation.
We believe that sustainable transportation is the key to building healthier, happier, and more vibrant cities. Our mission is to provide businesses with the equipment they need to reduce their carbon footprint. With our assortiment of electric cargo bikes and logistics software, we're making it easier than ever for people to get around in a more eco-friendly way.
When you join the DOCKR team, you'll be working in a dynamic environment where your ideas and contributions are valued. We believe in fostering a culture of creativity and innovation. We're always looking for new ways to improve and grow as a company and as a brand.
At DOCKR, we offer competitive salaries, and other benefits to ensure that our employees are happy, healthy, and motivated. We understand that our success is directly linked to the talent and dedication of our team members. We are committed to providing a supportive and rewarding work environment that helps them achieve their full potential.
If you're passionate about sustainability and want to be part of a team that is making a real difference, join DOCKR! We offer exciting opportunities for career growth, a dynamic work environment, and a mission that truly matters. DOCKR is the perfect place for talented and motivated individuals to thrive. Please look at the open vacancies down below and feel free to get in contact with someone of our hiring staff. Hopefully we see you in pink very soon!