Why now is the time to try DOCKR? The main advantages for you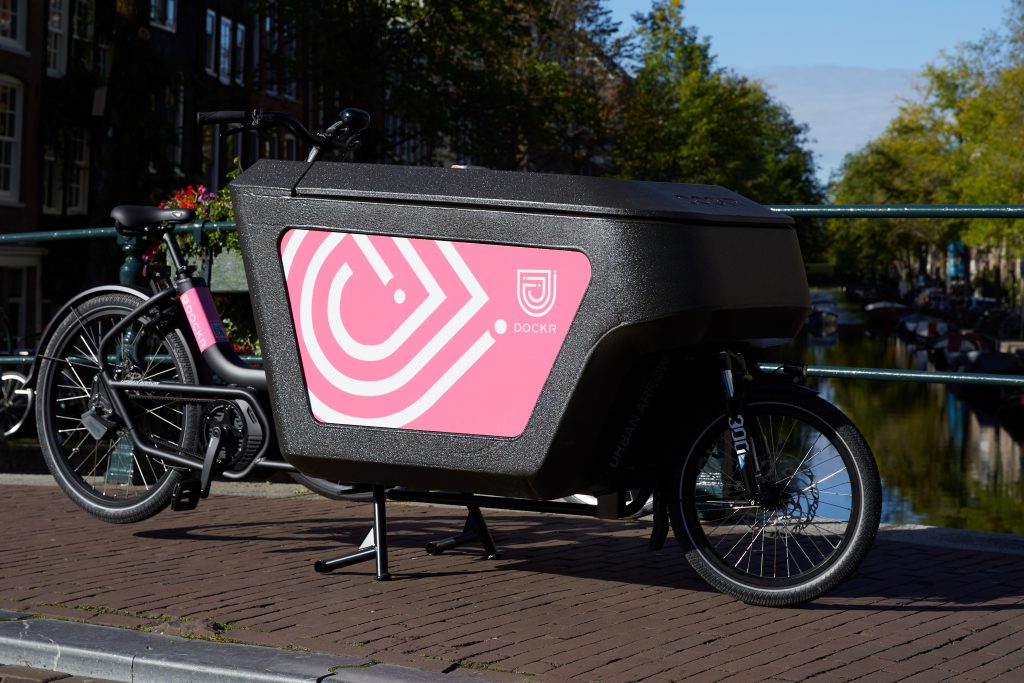 Quick, agile and super clean. Glide through city traffic with ease with an electric cargo bike. Using the bike for transport not only reduces costs, it also makes a good impression. Our subscriptions are also 100% flexible. Do you want to take advantage of all the benefits right away? Try DOCKR for 3 months now and get one month free!
Hello electric cargo bike, goodbye diesel bus! As an entrepreneur, you will be faster, cleaner, more flexible, and you save money with DOCKR. Six plus points summed up:
Faster than a van
It may come as a surprise, but an electric cargo bike saves you a lot of time in the city. Especially in the inner-city, a delivery person works about 60% more efficiently with a cargo bike as opposed to a van. Cargo bikes deliver an average of 10 parcels per hour, while delivery vans average 6 parcels an hour. Why? On the bike, you're not hindered by congestion and traffic jams, you simply take the shortest route through the city jungle and you always arrive at your customer's doorstep on time. Oh yeah… and finding a parking spot will never be an issue again.
Clean and ready for the future
It won't be long before zero-carbon cities become the norm. The number of low-emission zones in the Netherlands will increase dramatically as of 2025. Smart to prepare for this now. Electric cargo bikes are 90% cleaner than diesel vans in terms of CO2 emissions. Because they are smaller, both in terms of weight and size, they are also even cleaner than electric vans. As an entrepreneur, you are contributing to cleaner air in the city when you switch to electric cargo bikes. And let's be honest, don't you want to set the tone when it comes to sustainable enterprise?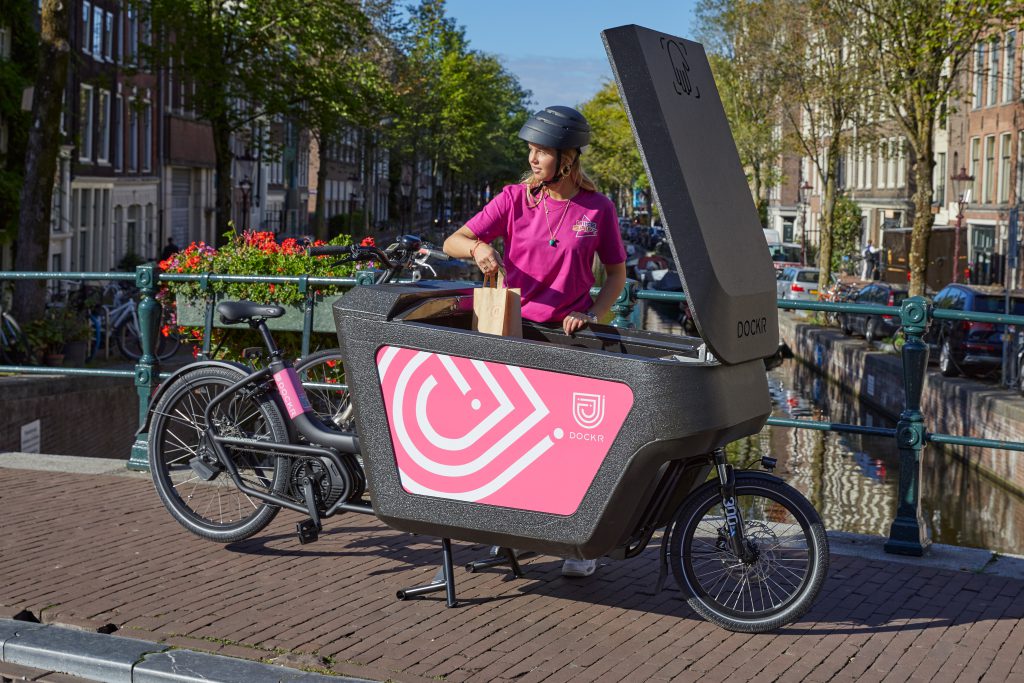 Less expensive with electric cargo bikes
Buying or leasing a van is always a costly endeavour. Besides you're always attached to it for a longer period of time. Depreciation, fuel, parking dents, it all adds up. Renting a vehicle for a shorter period is also relatively expensive. If you use an electric cargo bike to deliver your order? Then you can be sure that you will be saving money as well as time. It is a means of transport that is by definition more affordable than a van. You don't have to pay for parking anymore. So, no more parking tickets. In short, arranging your logistics with electric cargo bikes is more cost-effective than a van. Especially if the distances you cover and the cargo you transport are both small to medium.
Healthy transport for everyone
Cycling is healthy, it even gives you energy! Cyclists using an electric cargo bike have a good BMI in no time. Cycling also contributes to lower blood pressure, a healthier heart and reduced stress levels. Your delivery personnel can also use the cargo bike without a driver's license, so you'll have a bigger selection to choose from when recruiting new employees. 
Your company highlighted
Electric cargo bikes are ideal mobile advertising. First of all, your company or brand is seen using a sustainable form of transport. The cargo bike itself offers great options for creative and lasting impressions. You will also be visible around the city in a dynamic way – no more van spreading a cloud of diesel fuel around, or adding to the already congested streets. So, your mobile business card shines a positive light. For the general public on the street and your customer. Do you want to discover all of these advantages now? Then go for an extra low-cost DOCKR subscription!
Flexible monthly subscription
A lease van often means you need to commit for 48 months or longer. A subscription to DOCKR can be cancelled monthly. In many cases, this subscription is not only cheaper than a lease contract, it is also much more flexible. Furthermore, DOCKR also allows you to scale up/down quickly. We always have vehicles ready to use. Place your order today and you will receive your electric cargo bike(s) within a few days. Need additional means of transport on short notice? Then you can simply scale up. Every month, we provide preventive maintenance for the cargo bike, right on your doorstep. Need a repair and is it not possible within two working days? We'll get you a replacement cargo vehicle right away.