How Kettler and DOCKR are working together on sustainability and efficiency
When you say electric carrier cycle or B2B cargo bikes, you may say KETTLER. And the great thing is: a large part of DOCKR's fleet consists of these popular KETTLER cargo bikes. The partnership started in 2021 and according to Ole Honkomp, Managing Director at KETTLER Alu-Rad, this flying start was only just the beginning. Together they raise awareness of the electric cargo bike as a sustainable mode of transport, making the world a little faster, and a little greener in the process. That is what this partnership is all about. In an online interview, Ole told us more about this collaboration and his vision for the future.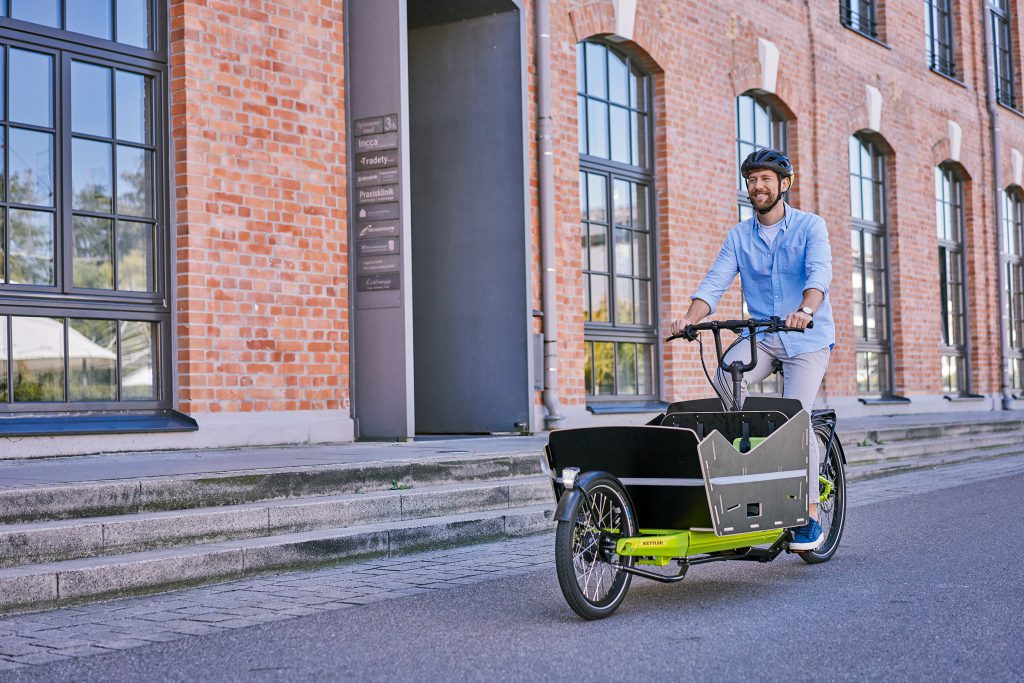 Getting as many electric cargo bikes on the road as possible together 
KETTLER is a well-known name in the world of bicycles, known as the pioneer of aluminium bicycles. Today, they are active in more than 10 European countries. In 2017, they founded a company in Switzerland and just recently opened a company in Denmark, too. Very cool! With a fast-growing company comes a lot of orders. The electric cargo bike was super popular among the orders. And this is exactly where the partnership with DOCKR started.
KETTLER was looking for a partner with whom they could grow for a mobility change. The cooperation with DOCKR made it easier to put more electric cargo bikes on the road. "The rental of KETTLERS via DOCKR soon went very quickly. Most of the bikes are used in Amsterdam by flash delivery service Gorillas," says Ole.
Today rather than tomorrow
We ask Ole how he experiences the partnership with DOCKR. "If I had to describe the partnership with DOCKR in one word, it would definitely be "efficient". Both DOCKR and KETTLER are companies that are growing fast. Neither of us likes long discussions. Our meetings are always efficiently organised, and we take decisions rapidly. Finding a solution as quickly as possible is what we both strive for." Occasionally, situations arise in which it is difficult to act fast. "We struggled for a while with the delivery of the bikes. Lockdowns in Europe, the war in Ukraine and the lockdown in Shanghai caused delays. These are external factors which we unfortunately have no control over, but which also affect DOCKR's customers. In these kinds of situations, we search for a suitable solution together as quickly as possible. Rapid response and efficiency is key in these situations. It is nice to see that we are able to act quickly and find alternative solutions in this collaboration.
Knowledge sharing at its best
Ole emphasizes that he also sees the sharing of knowledge between the two companies as a huge plus. "DOCKR was the first in this industry with their concept. It is a highly motivated company that makes quick decisions and is growing very quickly in its development, team, and customers. An easy example about the most important, the customer;
When a cyclist contacts the service, they immediately come up with a solution to repair the bike. The mechanics at DOCKR are the real stars here and are only too happy to share their knowledge for future developments. DOCKR really thinks along with you. This enables us to improve our products. That is really valuable. The team thinks along with you down to the last detail, and that is very unique in this industry. We therefore really see DOCKR as a partner who stands beside us."
Ole also found a strong branding partner in DOCKR. "Around 10 years ago, KETTLER was not that innovative, but especially within the last years, the brand won innovation awards and presented several high end e- bike-solutions. Nowadays, people know us for our innovative and qualitative products, Made in Germany. Working together with such a young, dynamic and innovative company as DOCKR helps us to achieve this. It is nice that we can also learn a lot from them in this area."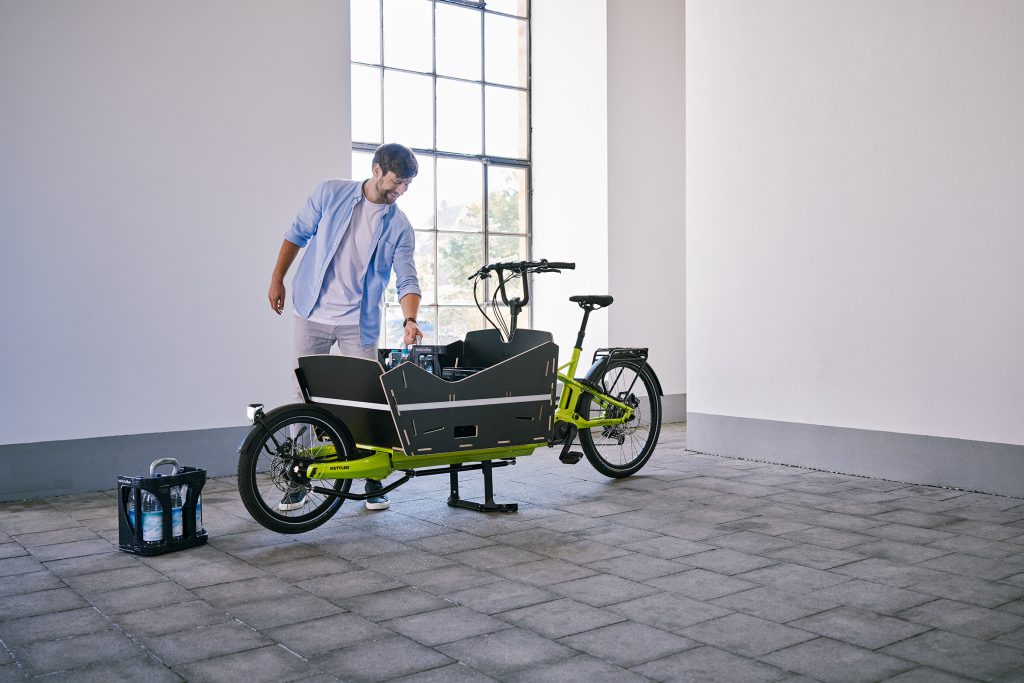 Sustainably from A to B, C and D 
Another important aspect of the cooperation between DOCKR and KETTLER is sustainability. "At KETTLER, we are always working on improving our products. We always keep a close eye on the trends. And sustainability is important for our environment and our future.It is great to see that this trend is the common green thread in our cooperation. In this way, together, we are making the world a little more sustainable. Entrepreneurs in the city centre bring their goods from A to B to C and finally to D. How remarkable is it if they do that on a green, electric and sustainable cargo bike?"
A long-term mission
We ask Ole how he sees the cooperation with DOCKR in the future. He does not have to think about this for long. "If there is one anything I have learned in the past years, it is that you need to have a clear, but flexible mission for the longer term. Corona or supply chain challenges: what is new today, may be old news tomorrow. It is important to keep a long-term vision in mind. As for the details, we can work it out as we go along." We ask Ole what he means with his long term vision. "We focus on a cooperation for a longer period of time, in which we put product innovation and sustainability first."
Have you read the above text, and would you like to know more about what a partnership would mean for your business? Please contact us via our form or call Bas Assink (+31682061766), he is always ready to help you!