Laka and DOCKR rebel against outdated industries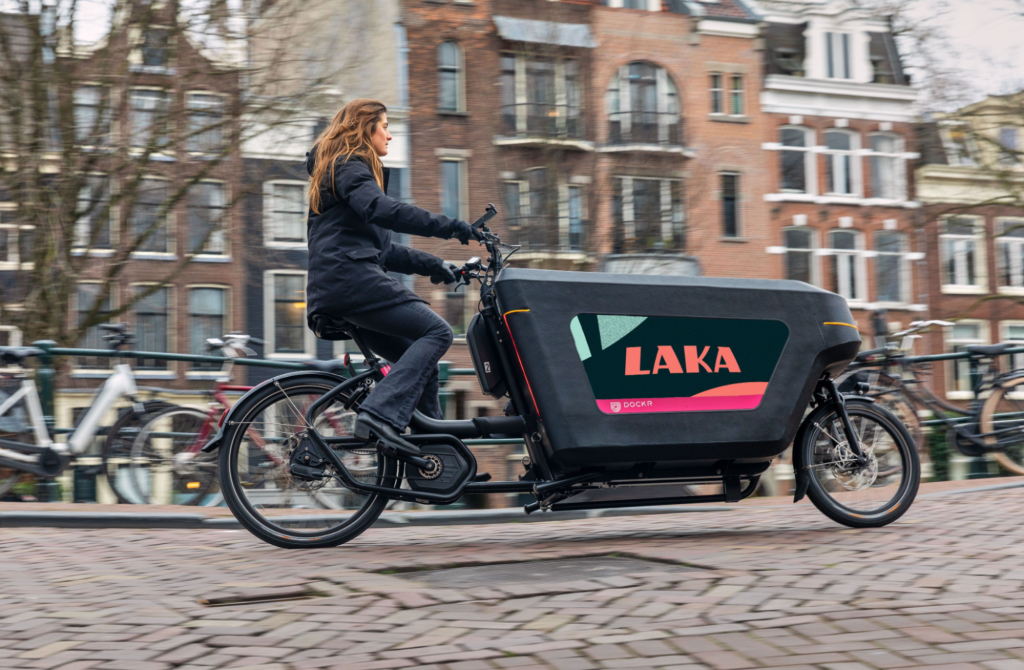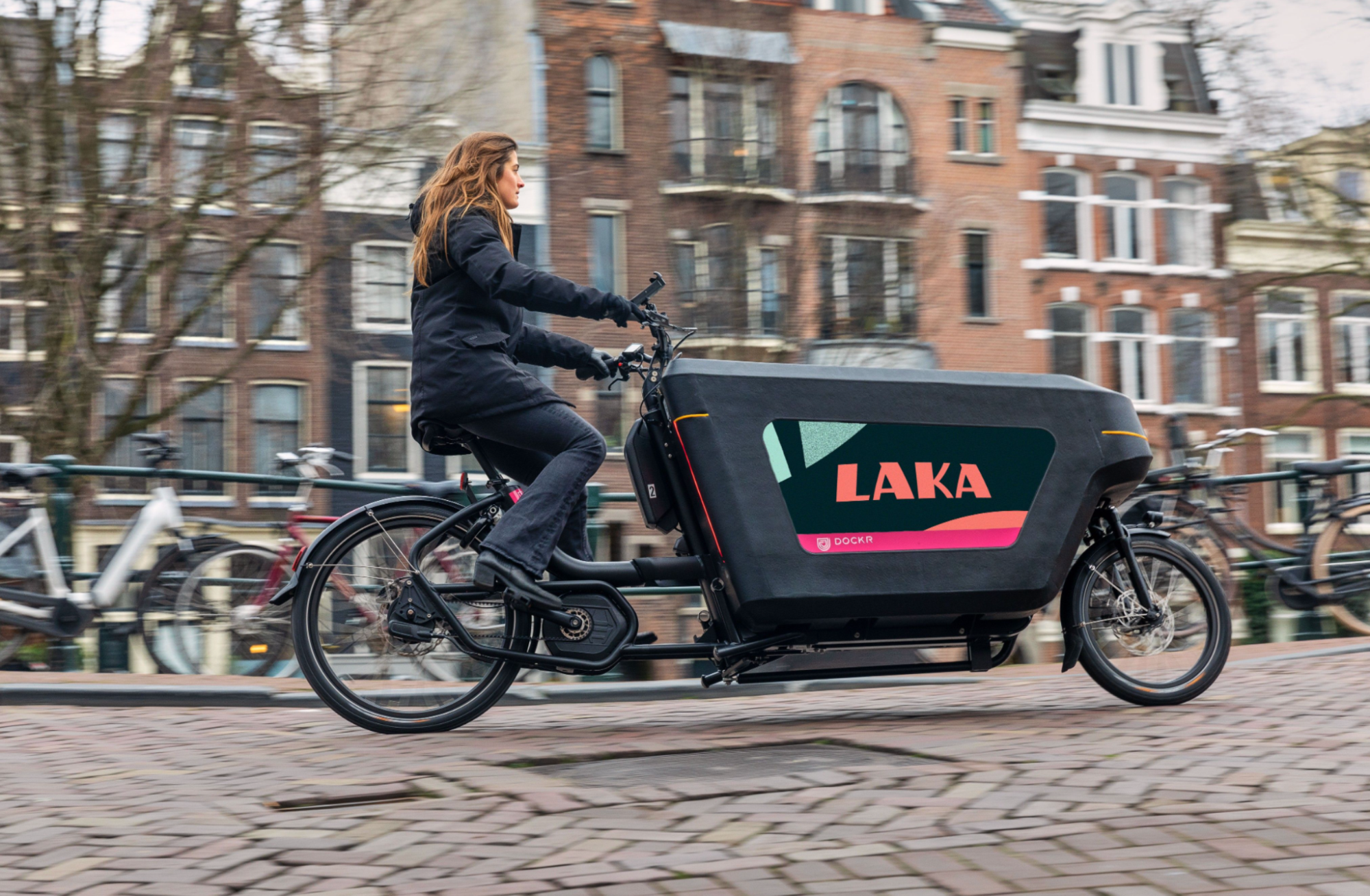 Laka, the European cycle insurer that has disrupted the consumer and commercial insurance market, are now working with cargo bike subscription giant DOCKR to bring their fresh, entrepreneurial model to the e-mobility market. As part of their DOCKR subscription, thousands of DOCKR clients in Belgium, Germany and the Netherlands now benefit from Laka's award winning insurance and fleet management system.
Flexibel and modern model
Laka's appeal to clients is its ability to quickly adapt its unique, tech-based insurance model to provide tailored, cost-effective insurance cover for clients specific requirements across Europe. Laka and DOCKR both bring a modern and flexible model to their retrospective industries. Notably, outdated insurance companies are known for locking clients in for long periods with expensive get out clauses and charging for policy changes. This is where Laka and DOCKR are changing things to better serve the business market. With DOCKR, clients pay via an all-inclusive flexible subscription model, whilst Laka offers flexible insurance contracts that allow daily policy changes; which are more suited to the changing needs of growing delivery fleet companies.
Both companies also maximise revenue opportunities for their clients. Laka has its own in-house customer services team, who provide award winning fast service to get riders back on their bikes (41 minutes is the quickest settlement), and DOCKR's secret lies within its subscription, which includes regular service at the customer's location and backup vehicles when necessary, thereby maximising uptime for its users.
Innovative partnership
DOCKR is the most recent addition to Laka's commercial client list, which features Decathlon, Randstad, EAV, Zapp, and Santis Global to name a few, proving that Laka is now uniquely positioned to provide a comprehensive, cost-effective and versatile commercial insurance model (covering e-cargo bikes, delivery riders, and cycles), across Europe and the UK.
Tobias Taupitz, Laka CEO said "We listened to clients' pain points with traditional insurance to develop a product that challenges the outdated insurance model. Laka provides tech-driven flexible policies to better suit their needs; whether they are a global company or a fast-growing (and fast-changing) start-up. DOCKR is one of those fast-growing companies. We are delighted to work with the DOCKR team, who are aligned with Laka's disruptive approach of rebelling against outdated models to do things differently, to do them better."
"Laka provides tech-driven flexible policies to better suit their needs"
Nadine van der Hoorn, Managing Director at DOCKR said "At DOCKR we look for innovation and customer-focus in all partners we work with. These are key drivers for us and our partners to grow with the disruptive DOCKR Model. When starting conversations with LAKA we've found a partner who will work with us (instead of against) to offer our customers the best possible cargo solution in inner cities. This requires courage from both of us to embrace the unknown."
"This requires courage from both of us to embrace the unknown."
Better for the inner city
Van der Hoorn goes on to explain that, every day the inner cities become more congested with traffic, and CO2 emissions continue to rise. That's why DOCKR is on a mission to make the inner cities a better place. DOCKR delivers flexible all-in subscriptions for electric cargo vehicles because they believe mobility should be easy, accessible and sustainable. DOCKR helps their customers with their logistical challenges so they can focus on their core business. Whether your company is big or small, there is an ideal DOCKR for everyone. No big investments upfront and no long term commitments. With DOCKR's service and preventive maintenance, they ensure that your vehicle is always on the road to guarantee you maximum uptime.
DOCKR is growing rapidly and they want to conquer the European market with their all-inclusive subscription. To make this rapid growth possible, they are looking for new investors so that they can make the city centre a better place, not only in the Netherlands, Belgium & Germany, but in all of Europe!
Wondering what DOCKR can do for you in the Netherlands, Belgium or Germany? Then get in touch. Together we will look at the possibilities that are best suited to your needs!
For further information about Laka visit the Laka website at www.laka.co