Request your test drive here.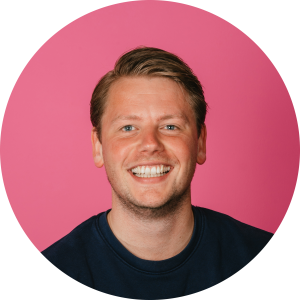 Are you unsure if a DOCKR is what you and your company need? Drop by our showroom in Leusden!

Fill in the form en plan your testdrive!
At DOCKR, we are convinced that an electric cargo bike is the ideal solution for businesses located in a city. Still doubting whether a DOCKR electric cargo bike is the right choice for your business? Then feel free to drop by our showroom in Leusden and make a test ride on one of our electric cargo bikes. It is very easy to submit a test ride request. Fill in the form and request your test ride today. You can then get on the cargo bike and try it out as early as tomorrow!
If you do not live near Leusden or if it is not practical to go there, we advise you to test ride at one of our resellers. These resellers are spread all over the Netherlands and are there to help you. Taking a test drive is an important step in choosing the right electric cargo bike for your business. After all, you want to make sure the cargo bike meets all your requirements.
DOCKR offers different types of electric cargo bikes, each with their own unique features. If you want more information about our electric cargo bikes, we recommend you take a look at our vehicles page. Here you will find all the information you need to make the right decision. And if you want to know more about our subscription, please visit our concept page. We want to help you make the right choice, so you can always give us a call if you have any questions.
At DOCKR, we believe electric cargo bikes are the future for urban transport. Not only are they environmentally friendly, they are also very practical. Electric cargo bikes are perfect for transporting goods and delivering services in the city. It is therefore no surprise that companies are switching to electric cargo bikes as a sustainable and efficient mode of transport. As DOCKR, we are proud to contribute to this.