The financial benefits of company cargo bikes – including no bpm
It's not only the financial benefits that leads to more and more companies trading in their vans for cargo bikes. Not only is this a much cleaner way of doing business, but it is also much better value for money as cycling helps you save big on costs – think fuel, parking and, soon, bpm payments.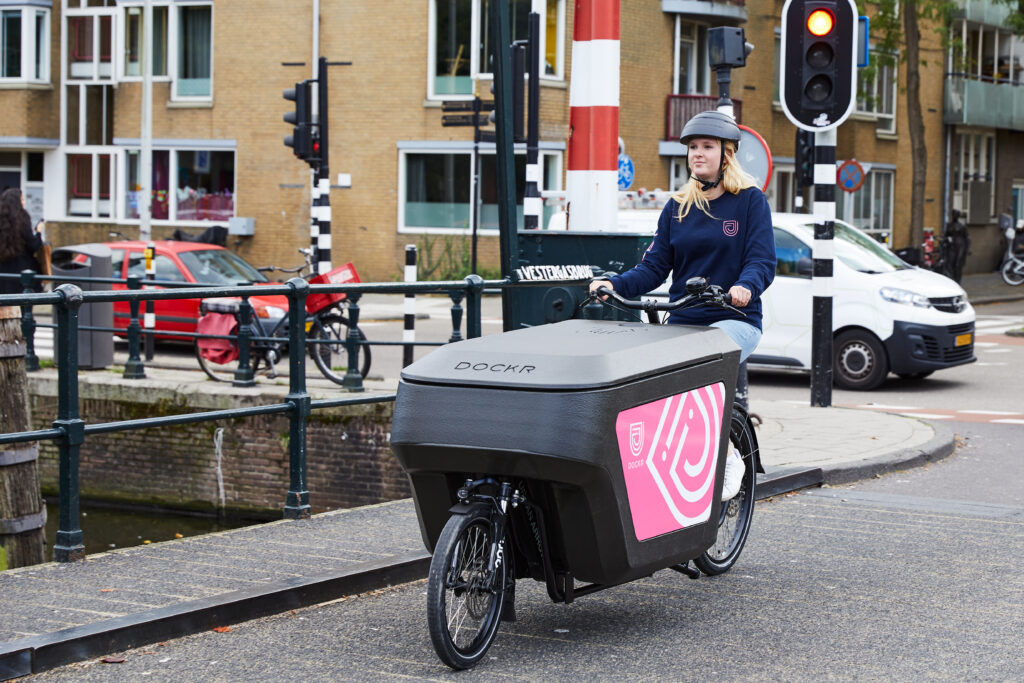 Cargo bikes are so much more cost-effective as a means of transport that the savings begin as soon as you make your purchase. Maintenance costs are lower, and bikes just last longer, so you don't need to worry about them losing their value. And there are a number of other advantages. We've taken the honour of putting these in a list for you.
You don't pay any bpm
The government is trying all sorts to encourage zero-emission transport. You will probably have already heard about the zero-emission zones that are being introduced by more and more municipalities. These make it appealing to use cargo bikes in cities, or at least in city centres. The government also intends to abolish the bpm exemption for delivery vans running on fossil fuels by 2025, with the additional charge to be determined by the van's CO₂ emissions. So if you use a van that runs on petrol, diesel or gas, then the bpm may end up being a significant additional financial burden.
Benefit #1: A cargo bike means you don't pay any bpm.
Fuelled by sandwiches
If you opt for electric transport, you are sure to see massive savings: not least because petrol and diesel vehicles are more expensive than ever to fill up. You'll especially see the savings if you, as a business owner, generate your own electricity with solar panels on your company's premises and then use that electricity to recharge your electric van or cargo bike. It's good for the environment and your wallet! Charging anxiety is nothing new in the Netherlands – a few more charging points for electric vehicles could certainly be added. Unfortunately, however, installing charging points on your company's premises is still no easy task: the power grids in some regions cannot handle the additional solar panels and charging points, and these installations come with a hefty price tag. Here, too, cycling is the better option. Bike batteries can be charged using conventional wall sockets. Plus it's really your employees that set the cargo bikes in motion – and they're fuelled by the sandwiches they eat!
Benefit #2: In short: a cargo bike will save you loads on fuel costs.
Goodbye, parking tickets!
An electric cargo bike moves seamlessly through city traffic. On average, a bicycle courier will deliver more packages than their van-driving counterpart. A bike also takes you to your customer's front door, and parking is almost never an issue. It's a different story with a van, though – especially in a busy city centre, where you're prone to being stuck in traffic jams caused by congestion or by a courier who can't find a good place to park their van. Driving a van also entails parking costs and, if you're unlucky, parking tickets.
Benefit #3: With a cargo bike, you never have to pay for parking.
Sustainable choices
Saving money is a great idea in most cases – economising is key to good entrepreneurship, after all. But we all need to take a look at sustainable business practices. In logistics and all other sectors where transport forms such a core aspect, our first thoughts go to reducing emissions. Not just CO₂, but also other harmful substances. As a business owner, you can choose to offset your own business-related emissions. You might, for instance, choose to support projects that plant trees. There's no denying that this is a great step in the right direction, but reducing emissions as much as possible is also a sensible idea. It's sustainable, your customers will appreciate it, and you will save on offsetting costs. And a cargo bike featuring your company's name is also a nice way of showing the world the sustainable efforts you're making.
Benefit #4: A cargo bike lets you make real-terms emission reduction, which is much better than offsetting alone.
So, to sum up: by choosing a cargo bike, you as a business owner will benefit in a number of different ways. You'll save on your initial purchase, on bpm and on the cost of using your transport equipment, and you'll reduce emissions from your business operations. And all of this is great for the climate, great for your customers and great for your bottom line!