Healthy meal delivery: MarleenKookt in partnership with DOCKR and Yeply
MarleenKookt brings super healthy meals to customers in large parts of the Randstad, with the help of 66 bikes provided by DOCKR. Their personal approach sets them apart: the delivery person not only delivers the food but also wishes them a happy and tasty meal. Transport must run smoothly and on time, using cargo bikes that are kept in optimal condition. A few months ago, MarleenKookt and DOCKR decided to set up a pilot scheme, together with service partner Yeply. An ideal, sustainable partnership beckons.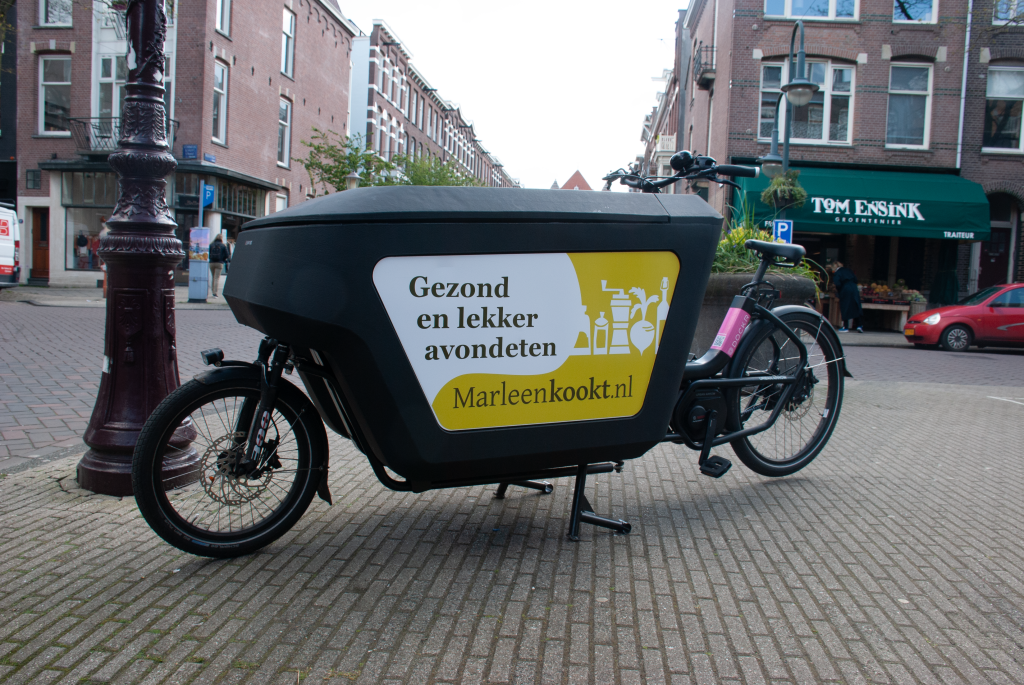 The story of MarleenKookt starts with – and this probably won't surprise you – Marleen. Eleven years ago she began a meal service with her husband Joris. The couple and the family themselves were all too familiar with the challenges presented by rush hour every day around dinner time. When you both work hard, it's not easy to prepare a healthy meal for yourself and the children at the end of a long day. The idea was and is to cook tasty and healthy food for customers faced with the same challenges.
A more personal approach
MarleenKookt started in Amsterdam and then steadily grew into a meal delivery service operating throughout the Randstad. At the time of coronavirus– when home-delivered food was suddenly on the rise – the company grew rapidly. The couriers deliver the meals by bike to customers, usually with an Urban Arrow. One delivery area is an average of 30 kilometres in distance with an average of 18 to 27 customers. Niels de Wit, responsible for the logistics operation, talks about the differences with this food delivery service. 'At MarleenKookt, the personal approach is important. The idea is to get the customer's evening off to a good start. This includes the delivery person addressing customers by their name and wishing them a tasty meal. We try to make the service a bit more personal."
Therefore, new delivery people all receive the necessary training. This includes traffic etiquette, says Niels. 'Our delivery people represent the brand on the road. They are fully aware of this, and they behave accordingly in traffic. Be pleasant and friendly in traffic, that's one of the things we always pass on. It is important that you are on time, but it's not a race.'
Uptime is important
Other meal delivery services race through the city to make sure the pizza or fries don't go cold, a problem MarleenKookt doesn't have because the customers heat up the food themselves. Nevertheless, uptime is very important for the company, explains Niels. If a bike breaks down during a delivery, that immediately presents us with a huge logistical puzzle. 'If all our 66 delivery bikes are in use, and one fails, we are unable to deliver a lot of orders, or we are forced to deliver them much later."
Replacing bikes quickly is important, but preventative maintenance is also important. MarleenKookt and DOCKR working together closely on this, says Niels. 'It is nice that there is a party that guarantees mobility, that's what DOCKR is able to offer. It's a great company to work with."
New phase: working with Yeply
A new phase in this journey is the pilot with Yeply's mobile workshops. In recent months, this originally Finnish company has been overseeing all the maintenance and repairs for MarleenKookt. Now the three parties are turning this into a permanent partnership. 'Speed is what we promise the customer,' says Richard Groenewegen, operations manager at DOCKR. 'We have bikes repaired in a few days and arrange a replacement if necessary, so that customers don't have to worry about mobility. Yeply has a fleet of vans driving from customer to customer, they carry out roadside assistance as well as preventive maintenance according to a tight online schedule. They have high quality standards and ensures that the bikes are in top condition.'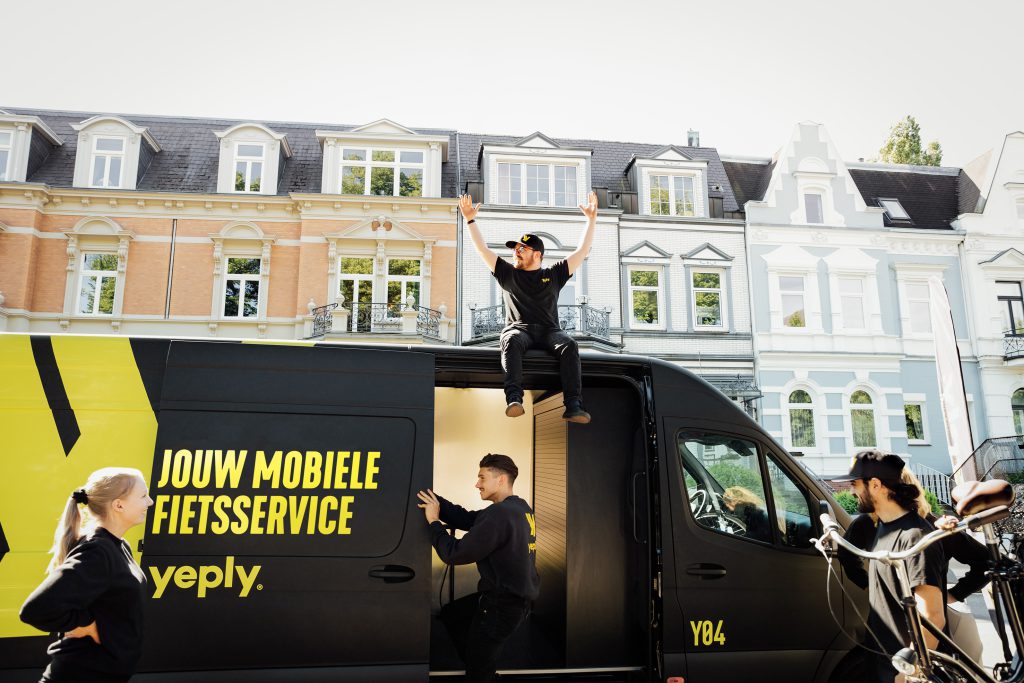 Yeply was founded seven years ago, and expanded from Finland to Germany, Austria and the Netherlands. The company does more than drive around with a fleet of vans, says general manager Carlos Gil. 'We drive to our partners, work by appointment from fixed locations and respond quickly to the customer.'
The perfect cargo bike is yet to be invented, he says. Regular maintenance extends the lifecycle of crucial bike parts and, therefore, the bike as a whole. In the end, this makes cargo bike transport even more sustainable. Carlos explains why this is an important motivation for working with companies such as MarleenKookt and DOCKR.
The role of data
"We have a strong drive to keep bikes moving. Maintenance plays a crucial role in that. We are also trying to go a step further. In the process, we collect a lot of data on wear and tear, the best times to replace parts such as brake pads and tyres, when ideal cycles for when major maintenance is required etc.' This kind of data ultimately helps all parties to operate more efficiently. "One thing is certain: things break, and bikes are no exception. If you can significantly reduce the number of breakdowns, you will increase the uptime of the delivery service. And save costs. The role of data in this is that we can better understand what service and maintenance is necessary.'
Long-term partnership
DOCKR and MarleenKookt are a good match, Carlos notes. DOCKR and Yeply are committed to working together in the long run. In the meantime, Yeply is expanding its services across the Netherlands and Flanders. "We want to continue working together. We all believe in sustainable solutions for the last mile. If we can continue to grow as partners, also in other countries, then that seems ideal to me.'

Total package for sustainable delivery
Yeply is not the only partner DOCKR is working with to unburden MarleenKookt. DOCKR and Bikeshift together offer the total package for sustainable delivery. By linking their fanatical bicycle couriers with DOCKR's electric cargo bikes, we are working together on a sustainable last-mile delivery solution.