Trends in mobility according to DOCKR
DOCKR helps you towards a sustainable future. A lot is changing in a short time for delivery people and carriers in Dutch cities. As of 2025, you will no longer be able to use your diesel van in thirty city centres. What changes can you expect with these trends in mobility and what can DOCKR do for you?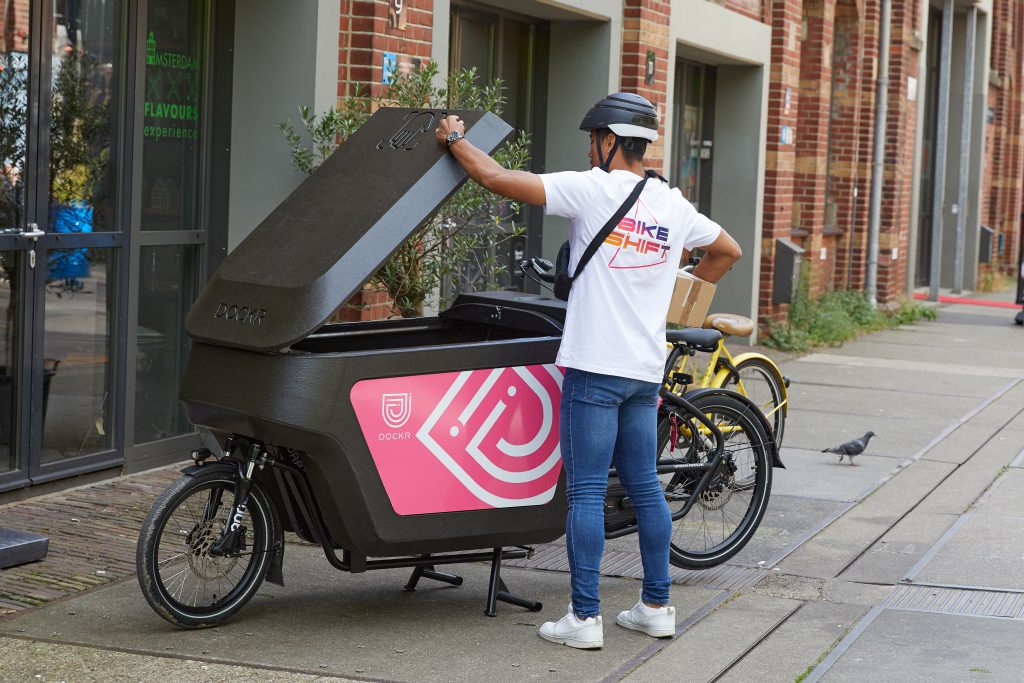 We are moving rapidly from fossil fuels to electric, the world of mobility is no exception to this. Soon, many inner cities will no longer let you in if you're using a diesel van. This will have a knock-on effect for a lot of business owners. Is your transport future-proof? What do you need to take into account in the coming years? What smart solutions are there for you – now and in the future? And how can you prepare now? In this blog we list a number of trends in mobility and tips for you.
Zero-emission zones in inner cities
In 2025, just a few years away, in about thirty Dutch cities, fossil fuels in inner-city cargo will be a thing of the past. In cities such as Rotterdam, Utrecht, Eindhoven, Haarlem, Assen, Nijmegen, Groningen, Amsterdam and Zwolle, only emission-free deliveries will be permitted. So, how do you get to the customer's front door then with these trends in mobility? You as a business owner, have just a few years to find the answer to that question.
Sustainable trends
Zero-emission zones won't just apply to inner-city cargo either. By 2030, almost all cities plan to be completely emission-free. This sustainable development goes hand in hand with other green trends in the city. Many city administrators are implementing far more car-free and low-traffic areas in the city centres. Parking rates are going up and the number of parking spaces is falling. Then there is the matter of preserving already vulnerable historic inner cities, which means that weight restrictions are becoming increasingly common. This means that, in certain cases, the electric successor to the diesel van will also be impractical for the city centre in the near future, because it is too large and too heavy.
Meanwhile abroad: Paris
Greening in Dutch cities is not an isolated phenomenon. Throughout the world, cities are reinventing themselves as pleasant, green, living and working hubs. Where pedestrians and cyclists are given far more priority, and the car no longer rules the road. Paris, for example, plans to have all diesel vehicles out of the metropolis by 2025. According to the climate plan, petrol will be a no-go in the Paris region by 2030. This means a massive renewal of the fleet in the City of Light. The region is investing 100 million euros in promoting the use of bicycles.
Berlin car-free
In Berlin, a major movement is currently increasing pressure to make the entire central area of the Ringbahn car-free. It has a larger area than Manhattan and would become the biggest car-free urban area in the world. Berlin already has a finely tuned public transport and bicycle path network. Distribution vehicles and, for example, emergency services may still enter the city, but the initiators of Berlin Autofrei do foresee that environmentally friendly alternatives will be required in this area, in the near future. This autumn, the people's movement will collect 175,000 signatures in order to continue the plans.
London calling!
In London we see similar developments in the effort to prevent fossil fuel powered cars. This is what the business community is responding to. Several companies now provide their services and packages with electric cargo bikes. This is even cleaner than an electric van, takes up less space in a busy city centre, does not cause any hassle with parking and making deliveries to the front door and is healthier for the employees working for these companies. The latest news is that Amazon will soon be scrapping thousands of diesel vans and switching to smaller-scale electric transport.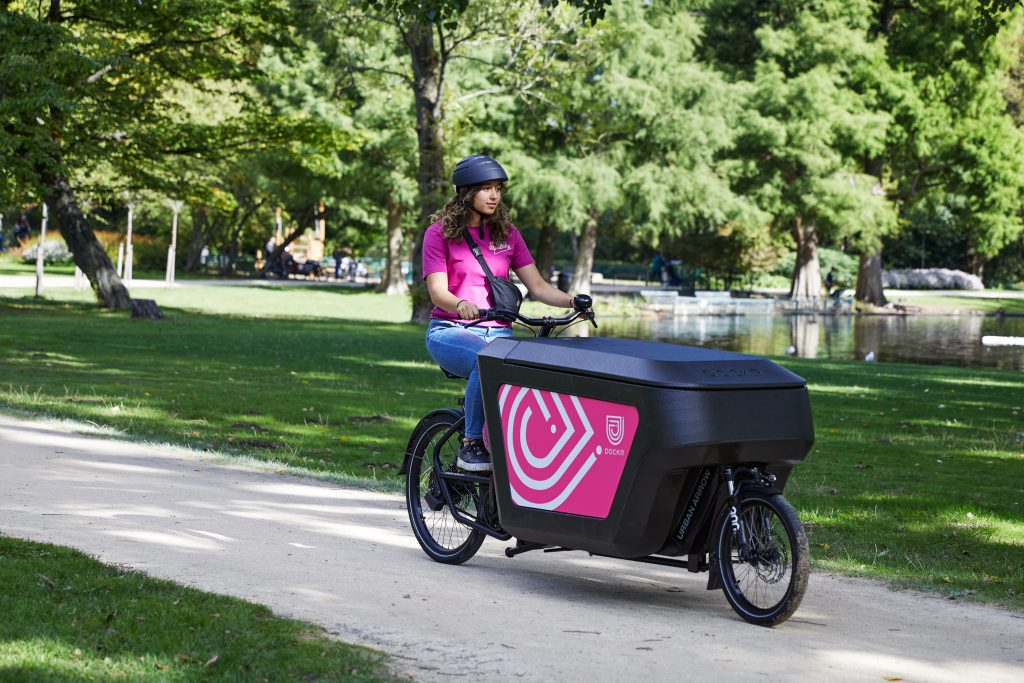 Electric van is not yet registering
Back to the Netherlands. At the moment, there are only a few electric vans using the roads here. In 2021, this was only 1 percent of the Dutch van fleet. For many companies, switching to an electric van is apparently still a few steps too far. Recent research by SMEs in the Netherlands shows that 9 out of 10 business owners do not intend to purchase this type of transport. Even in the knowledge that they will have to pay extra bpm for diesel vans from 2025 onwards, making them around 11,000 euros more expensive to buy.
Hubs and e-cargo bikes
So how will this all go in the next few years? What if all those inner cities are no longer accessible to the old diesel-powered engines? One of the answers is the logistics hub, a distribution centre on the outskirts of the city. Here you can pick up parcels or other goods with a small electric vehicle and bring them to the customer for the last few kilometres. An electric cargo bike is ideal for this purpose: emission-free, light, compact and suitable for getting anywhere. Even in car-free areas. With the DOCKR cargo bikes, you are also financially and contractually flexible. You're not tied to long-term lease agreements. So, do you also want to be breezing through the city centre as of 2025? Then choose the DOCKR that suits your business.
Curious about what we have to offer? Here we briefly list all the advantages for you.